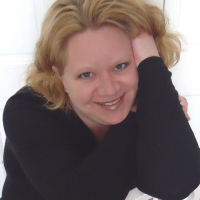 Kelly Moran
Contemporary Romance, Paranormal Romance, Erotic Romance
Kelly Moran is a bestselling author of enchanting ever-afters. She gets her ideas from everyone and everything around her and there's always a book playing out in her head. No one who knows her bats an eyelash when she talks to herself.

Kelly is a RITA Finalist, RONE Award Winner, Catherine Award-Winner, Readers Choice Finalist, Holt Medallion Finalist, and landed on the Must Read & 10 Best Reads lists at USA TODAY's Lifestyle blog. She is a proud Romance Writers of America member, where she was an Award of Excellence Finalist.

Kelly's interests include: sappy movies, MLB, NFL, driving others insane, and sleeping when she can. She is a closet coffee junkie and chocoholic, but don't tell anyone. She resides in South Carolina with her 3 sons and her 2 dogs.
Video
Redwood Ridge series (trailer)
You can fool all the people some of the time, and some of the people all the time, but you cannot fool all the people all the time.
Abraham Lincoln
Love is composed of a single soul inhabiting two bodies.
Aristotle
Never allow someone to be your priority while allowing yourself to be their option.
Mark Twain
Ending a sentence with a preposition is something up with which I will not put.
Winston Churchill
Women are made to be loved, not understood.
Oscar Wilde